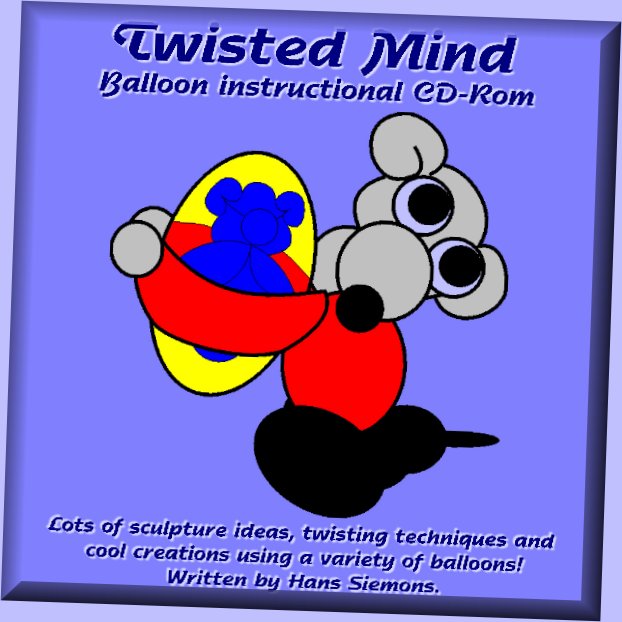 The twisted mind balloon instructional CD-rom is finally available. And there is lots of cool stuff on it. You want to know what's on it? And how the instructions are written? Two sample chapters straight from the CD-Rom can be viewed right away on this site. The antenna hat and the Jokie sculpture are prime examples for what's on the CD. Both intricate sculptures that really bring out the artist in you and fast sculptures for during performances.
Some reactions of people who bought the cd-rom
Tad James
I was fortunate enough to meet you at TJam '01 in Texas and purchased your CD-ROM from T Myer's store. As it is my first balloon CD-ROM, I wasn't sure what to expect.

It is wonderful! The figures are creative, the instructions are clear and the mini-movies give great detail to the descriptions. I am sure to adapt many of these figures to my repretoire. Thank you for creating a fantastic
tool that will certainly spur my imagination to create many wonderful creatures.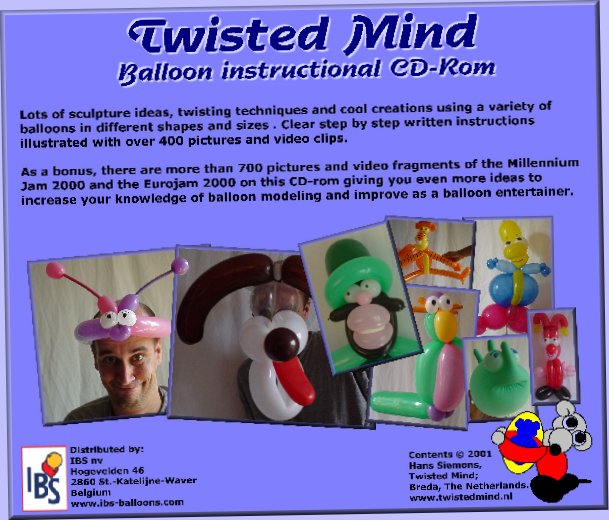 This CD-rom is available from IBS Belgium and T. Myers Magic. Worldwide distribution by